Location
Guy's Campus SE1, Percy Roberts Room
Category
Conference
When
11/06/2014 (18:30-20:30)
To register or for further details please contact Dr Trevor Coward.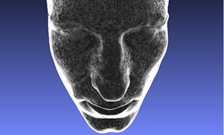 This meeting will focus on current methods and trends of biomedical reconstruction from both surgical and prosthetic perspectives. It
brings together a multidisciplinary group of surgeons, prosthetists and scientists currently employing novel technologies and developing future treatment strategies for patients with facial disfigurement from trauma, resection and congenital malformations.
Four keynote lectures from clinical specialists in facial rehabilitation will be delivered in an innovative programme followed by a panel discussion.
Programme
6.30pm
Registration & Refreshments
6.30-8.00pm
Keynote Lectures &
Panel Discussion
8.00-8.30pm
Wine reception, networking

Faculty
Prof Mark Mc Gurk
Biomedical Rehabilitation for the future
Consultant Oral & Maxillofacial Surgeon, Head & Neck Oncology,
Guy's Hospital, London
Mr Kavin Andi
Advances in Surgical Planning
Consultant Oral & Maxillofacial Surgeon, Head & Neck Oncology, St George's Hospital, London
Mr Colin Haylock
Traditional Methods of Prosthetic Rehabilitation
Consultant Maxillofacial Prosthetist, Guy's Hospital, London
Dr Trevor Coward
Digital Technology
Reader/Hon Consultant Maxillofacial Prosthetic Rehabilitation, Guy's Hospital, London
Professor Lucy Di Silvio – Convenor